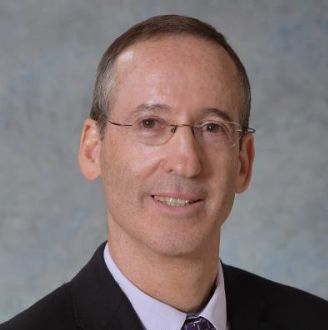 Prof.  Mickey Scheinowitz, PhD
Earned his PhD in Cardiovascular Physiology from the Sackler Faculty of Medicine, Tel Aviv University, Israel, then he spent 2 years as post-doc fellow at the Cardiology Branch, NHLBI, NIH, Bethesda, MD. Between 2007-2009 he spent 2-year sabbatical at the Cardiovascular Research Center, Washington Hospital Centre, Washington DC, USA.
Prof. Scheinowitz is the Chair of the Department of Biomedical Engineering, Tel-Aviv University, the Director of the Nicholas and Elizabeth Slezak Super Center for Cardiac Research and Biomedical Engineering, and the Director of the Biomedical Technology Innovation program, Tel Aviv University, Israel. He is a committee member of the Israel Society of Sports Medicine and a member of the European Network for Health Enhancing Physical Activity, World Health Organization. Prof. Scheinowitz is also a Fellow of the American College of Sports Medicine and serves as a Member of the EIM (Exercise is Medicine) Educational Committee. In the past, Prof. Scheinowitz was a member of the National Council for Health Promotion; the National Council for the Prevention and Treatment of Cardiovascular Diseases; and Healthy Israeli 2020 Initiative, Israeli Ministry of Health.
Prof. Scheinowitz supervised more than 50 graduate students toward masters and PhD degree. He published over 65 professional manuscripts, a book, book-chapters, and presented over 110 scientific abstracts in national and international meetings.
Prof. Scheinowitz graduated the Merage Medical Device Executive program, LA, California, and the Directorship program at the Recanati Business School, Tel Aviv University. In the past he founded InterHome, he serves in the scientific advisory board of several biomedical technology startup companies, and leads Aerotel Ltd as the chief scientist of the company.
Prof. Aharon (Ronnie) Levy
Prof. Levy joined Pharmaseed in 2010 and serves as Chief Science Officer as well as liaison to Pharmaseed's Scientific Advisory Board. Prof. Levy was the Head of the Radiochemistry Department at the Nuclear Research Center in the Negev (NRCN) for 13 years (1965-1973). During the years 1977 and 2007 he served at the Israel Institute of Biological Reseach (IIBR), 13 of those years as Head of the Pharmacology Department. Professor Levy holds a PhD degree of the Hebrew University in chemistry, post-doc training in pharmacology at the Roche Institute for Molecular Biology and a full professor nomination at Ben-Gurion University, Beer-Sheva. Prof. Levy attended several Sabbaticals where he conducted research activities at renowned institutes. Between 1995 and 2000 Prof. Levy served on the Board of Directors of the Dead Sea Bromine Group as head of the Research Committee.
​
Dr. Mohammad Hamdan
​ Dr. Mohammad hamdan ,earned his MD in University of Science and Technology  Jordan , he is specializing Otolaryngology Head and Neck surgery in French hospital Nazareth, Israel , in accosiation with Rambam health care campus , haifa israel , Bnai Zion medical center haifa israel  and Al-Karmel medical center haifa israel, and  has fixed an elective course in oral and maxillofacial surgery in the Baruch Padeh medical center , puriya, and an eletive course in plastic surgery in Rambam health care campus haifa israel.
Participated in many Journals in the counrtry includes : Otoneurology journal, thyroid journals,  Transoral robot surgery and Rhinology and sinonasal surgery.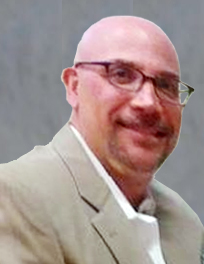 Dr. Zvi S. Weisstuch, MD.
Earned his M.D., Technion – The Bruce Rappaport School of Medicine, Haifa, Israel; M.A., Touro College – Barry Z. Levine School of Health Sciences, Long Island, N.Y.- Major: Biological and Physical Sciences; B.A., New York University New York City, N.Y.- Major: Biology and Pre-Medicine.
Dr. Weisstuch is Associate Director of Child and Adolescent Psychiatry and Pediatrics in Mount Sinai Medical Center, New York, NY.
He is Resident Supervision, Teaching and Lectures, Medical Student Supervision, Teaching and Lectures, Pediatric Clinic Lectures & Psychology Externs and Interns inpatient Child and Adolescent group therapy supervision.
He earned HONORS / AWARDS: Selected as a Top Psychiatrist in Monsey, NY by the International Association of HealthCare Professionals (IAHCP), Mount Sinai School of Medicine Residency Education Recognition Award,  Mount Sinai School of Medicine Teacher of the Year Award for Medical
Student Education. Nominated Physician of the year by nursing staff of Child and Adolescent Psychiatry.
PRIVATE PRACTICE: Child, Adolescent and Adult Psychiatry- Triple Board Program Graduate (Pediatrics; Adult Psychiatry; Child & Adolescent Psychiatry);   Individual, Couples, Family Therapy, Psychopharmacology, Pervasive Developmental Disorders / Autism, Board of Ed. Evaluations, and Forensic Evaluations – New York, NY
ACADEMIC APPOINTMENTS: Program Director of Child and Adolescent Psychiatry, Monsey Medical Center, Monsey, NY
Assistant Professor of Child and Adolescent Psychiatry and Pediatrics – Mount Sinai Medical Center, New York, NY
Instructor of Child and Adolescent Psychiatry and Pediatrics – Mount Sinai Medical Center, New York, NY
NON-PROFIT AFFILIATIONS: Child and Adolescent Psychiatrist – The New York Center for Children (aka Child Advocacy Center of Manhattan) New York, NY
TRAINING RECORD: Mount Sinai Hospital Fellows, Residents and Students Cabrini Medical Center Residents Sub-Interns;  Mount Sinai Hospital Psychology Externs and Interns
TEACHING ACTIVITIES: Resident Supervision, Teaching and Lectures Medical Student Supervision, Teaching and Lectures; Pediatric Clinic Lectures; Psychology Externs and Interns inpatient Child and Adolescent group therapy supervision
PUBLICATIONS:
Weisstuch, ZS: The Importance of Socialization for Individuals with Autism Spectrum Disorders.  Autism Spectrum News, Fall 2014; pp.21
Weisstuch, ZS: A 6-year-old boy with nightmares.  In Psychiatry Pearls.
Hanley & Belfus, Inc, 2004, pp.179-183.
Weisstuch, ZS: Sleeping Disorders, Nightmare or Night Terror? Mental
Health News, Summer 2004; pp.28.
Bartell AS, Weisstuch, ZS:  Adolescent Depression: A Developmental,
Multimodal and Biopsychosocial Perspective. Mental Health News,
Fall 2003; pp.38, 52.
RESEARCH: "The Co-localization of Estrogen Receptor with B-endorphin,  Neuropeptide Y and the Catecholamine in the Hypothalamus of  the rhesus Macaque."  Columbia Presbyterian Medical Center, 1990. A.J. Silverman, PhD, Kelly A. Sullivan, Ph.D.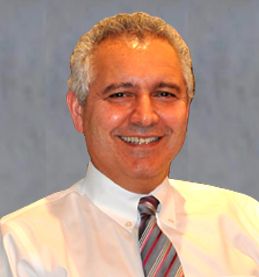 Dr. Shawn Shirazi, Ph.D.,
 Dr. Shawn Shirazi, PhD, CRO in Alfa Rhythm, is a Chemist, Pharmacologist, and a Doctor of Natural Medicine. He has had global responsibilities for Product Research and Development, Quality Systems, Testing and Product Safety within Pharmaceutical and Nutraceutical industries in Canada and the United States of America.
Dr. Shirazi has extensive knowledge of Pharmaceutical Regulatory requirements, Clinical Trials, Product Formulation and Quality control; in addition to expertise in Traditional Eastern Medicines, Acupuncture, Herbal Extracts, Homotoxicology, Vitamins and Sports Nutrition.
What makes Dr. Shirazi different is that first and foremost people's welfare is at the centre of his focus; for example the products are well researched, ingredients are the best that can be found and well-priced for affordability. His product knowledge, product development and overall product Quality and formulation are represented in his commitment to excellence.
Relying on his experience, education and ever evolving science of dietary supplements, Dr. Shirazi has created new approaches to formulation and ingredient selection that result in superior and effective products.
After many years of working for others, Dr. Shirazi realized that he could be more effective in helping others by creating his own brands and formulating his products with a different approach that relies on traditional use, science of pharmacology and regulatory requirements.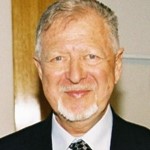 Dr. Stephen Cherkez, Intellectual properties expert
 Dr. Cherkez is active in the chemical-pharmaceutical industry for more than 45 years. He earned a B.Sc. in Chemical Engineering from the Technion Institute and M.Sc. and Ph.D. degrees in pharmaceutical chemistry from the Tel-Aviv University. His professional career is divided in two almost equal halves. The first one was with Teva and the second  half with Agis (now Perrigo-Israel). He was Head of Teva's Chemical Research, and in 1985 joined Agis (now Perrigo) as Founder and President of ChemAgis, an Agis daughter company founded by him. In 1993 he became VP Business Development of Agis and starting 2003 he held the double position of Perrigo International (Michigan) VP Intellectual Property and VP Product Development. Dr, Cherkez authored or co-authored 33 patent families and 8 scientific papers and presented many lectures in Israel and abroad. He was awarded by the Weizman Institute the Horev prize for excellence in Medicinal Chemistry and Drug Development and life achievements.